Imagine you are moving in with your partner. Write a plan for how you will divide up or share the chores and housework (40 - 60 words).
PLANEN: Varje dag måste jag bädda sängen. På fredagar måste jag tvätta kläderna och på lördagar stryka. Varje morgon min partner Per städa huset. På söndagar måste han dammsuga. På vardagarna lagar han mat och jag diskar. På helgerna äter vi på restaurangen. (42 ord)
And here's my text in English...
THE PLAN: Every day, I make the bed. I do the laundry on Fridays and the ironing on Saturdays. Every morning, Per my partner cleans the house. On Sundays, he must vacuum. On weekdays, he cooks and I do the dishes. On weekends, we eat out at the restaurant.
The Book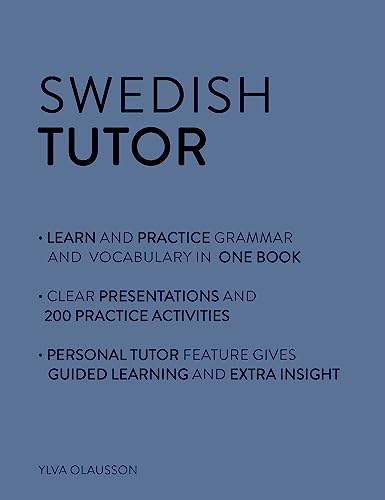 The above homework is from the book,
SWEDISH TUTOR
, page 31. My goal is to attempt all the writing exercises and every time I do so, I will post them here in my blog. Until the next
läxa
(homework),
hej då!