My Teaser: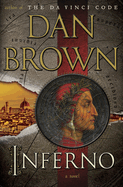 "What's going on?" he demanded.
Sienna pointed three hundred yards ahead to the Porta Romana
―the ancient stone gateway that served as the entrance to the old Florence. "Robert, we've got a problem."
This is from page 85 of the novel
Inferno
by Dan Brown.
I have been itching to read the book since its release but was unwilling to buy the hardcover. The paperback is still not available, so I was glad my brother has a copy and borrowed it from him. I'll continue on to race through the book.
A dopo!
Later!
See more
Teaser Tuesdays
here by other bloggers. This weekly bookish meme is hosted by MizB of Should Be Reading.
***
P/S: For more updates, LIKE me on my Facebook pages at Alice Teh and The Weekend Traveler, OR FOLLOW me on Twitter and Instagram. See you there!