My Teaser: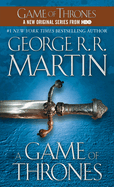 "My uncle is out there," Jon Snow said softly, leaning on his spear as he stared off into the darkness. "The first night they sent me up here, I thought, Uncle Benjen will ride back tonight, and I'll see him first and blow the horn. He never came though. Not that night and not any night."
This is from page 214 of
A Game of Thrones
by George R. R. Martin.
See more
Teaser Tuesdays
here by other bloggers. This weekly bookish meme is hosted by MizB of Should Be Reading.