My Teaser: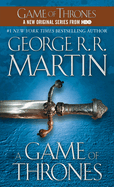 Jon grinned and reached under the table to ruffle the shaggy white fur. The direwolf looked up at him, nipped gently at his hand, then went back to eating
.
This is from page 52 of
A Game of Thrones
by George R. R. Martin.
See more
Teaser Tuesdays
here
by other bloggers. This weekly bookish meme is hosted by MizB of Should Be Reading.