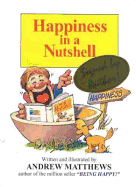 The more emotional you are about things, the less control you have.
I'm sure most of us have seen and read this small, but powerful book. I have been feeling quite down, and frankly, depressed lately that I finally decided to pick myself up and got out of the slump.
I have no mood to read. No mood to play. No mood to blog or read blogs. I am just plain cranky. Believe me, I was no fun to be around. But I still have to force myself to work and naturally, I use that avenue to "drown" myself in sorrow. Being busy helped me stay sane for most parts.
If there is something in your life you don't want, stop worrying about it, and stop talking about it! The energy you put into it keeps it alive.
I had in mind to "kill" Facebook, which I did (as some of you were aware), and then resurrected it. Thank goodness for Facebook's clever policy of giving its users a 14-day grace period prior to the final account deletion. Having good friends surrounding you is so important. I see it in my case.

Happy people don't just accept change, the

embrace

it! They are the people who say: "Why would I want my next five years to be like my last five?"
Now, that's so true. Why would I want my next five
days
to be like my last five?
So, enough of me talking about my mood. I refused to be unhappy any more and I'm trying to get back my old self. Yesterday, I started visiting my blog friends again. I went to town and had some me-time at Starbucks drinking my coffee in my favorite Starbucks mug (AND saved RM2; how cool is that?) and had a fun day eating and walking about in the mall. I didn't go crazy buying things so I know I'm OK.
Whatever thoughts are causing you pain, they are only thoughts. You can change a thought.
This is a great little book and I'm quoting it like crazy. I've read this before but now, at this moment, everything in this book popped out. It's literally speaking to me and I thank Andrew Matthews the author for that. I bought it for RM17 (US$5.67) at Popular Bookstore in Komtar yesterday after a 20% discount. Great things do come at great bargains!