Mailbox Monday
is a meme hosted by Marcia at
The Printed Page
. I have not been posting because I have not been buying books lately. I'm aiming to complete the reading challenges I've committed this year and will only buy if it's absolutely necessary.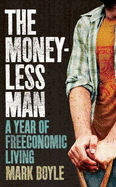 The Moneyless Man: A Year of Freeconomic Living
by Mark Boyle (ISBN: 9781851687541).
Imagine living for an entire year without money. Former businessman Mark Boyle did just that and here is his extraordinary and compelling story.
I bought this book at Relay, Changi Airport in Singapore back in October. I had almost forgotten about it until I saw it on my coffee table. I thought, hey, I should include this in my Mailbox this week. This is a book with a one-of-a-kind story and I don't remember seeing it at my local bookstores, so I knew I had to get this one.
A Hundred Feet Over Hell
by Jim Hooper (ISBN: 9780760336335). A Hundred Feet Over Hell
is the story of a handful of young pilots taking extraordinary risks to support those on the ground. Flying over Vietnam in two-seater Cessnas, they often made the difference between a soldier returning alive to his family or having the lonely sound of "Taps" played over his grave.
I love books about the military (fiction and non-fiction), so this is another book I must read when I found out about it. I am planning to dig in next year. I ordered it from Amazon together with an audio CD by 4TROOP (great music by four US Army veterans).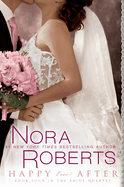 Happy Ever After
by Nora Roberts (ISBN: 9780425236758).
Mechanic Malcolm Kavanaugh loves figuring out how things work, and Parker Brown—with her mile-long legs—is no exception. But as good a good friend of Parker's brother, Mal knows that moving from minor flirtation to major hookup is a serious step.


I've been waiting for this book to arrive and I'm glad it's finally here after its release early November. I got it at Borders today. I broke my book ban but then it is for a good reason. It's the fourth and final book in
The Bride Quartet
.
Do click on the link to read more about the books and the reviews on
Amazon.com
.