I'M BACK!
My flight back to Penang last night was at 10:40 p.m. but I arrived at the Singapore Changi Airport super early. Fortunately, I was allowed to check in and that gave me LOTS of shopping time at the departure transit lounge. As if on auto-switch, I was about to head straight to Times, but made a last minute decision to go the opposite direction.
I found another bookstore called
RELAY
and it turned out to be a great one. The staff was friendly and very, very helpful. There was this lady—as I was selecting a few magazines and holding them in hand—came over and offered to take them to the counter, and that freed me from holding stuff so I was able to browse more comfortably. Talk about service! I really appreciated her kind gesture. Then I proceeded to look at the books and selected a few too. After of about five books in my hand, she came over to me again and offered to do the same thing. Later, she even brought a baggage trolley for my use. Fabulous customer service, I must say.
Well, this thought did come to me: Maybe by her doing so for me i.e. freeing me up from holding so many materials, I would be more liberated to keep adding items to my "invisible" shopping basket. Psychologically I would be thinking, I still have capacity to take in more. But whatever the case may be, it was very nice of her to do what she did and I was more than happy to spend my money there. My two hours at RELAY was very well spent. I immersed myself totally in the books. I didn't even realize I had "landed" in front of the cashiers as I was browsing and there were people queuing behind me waiting to make payment! Why these customers did not make any noise, I have no idea... My face blushed slightly red after realizing that. Although RELAY is modest in size, the titles they carry are quite good; great selections for both fiction and non-fiction. I bought all non-fiction, mostly business titles, because I told myself that I will buy and store fiction books in my Kindle.
RELAY is tucked at a corner that is less crowded near the resting area. This makes browsing really enjoyable and a lot less harried. It is also more spacious compared to Times, which also lacks in customer service. Now I have a new favorite place to hang out at the Changi Airport (apart from Starbucks, that is)! When I have the opportunity to visit the bookstore again, I will take pictures of it.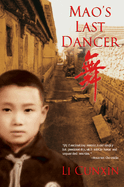 Also, my boss told me about
Mao's Last Dancer
a few days ago in our mini book discussion, and I saw it at the bookstore. I was very tempted to buy it but since he said he'd lend it to me, I'll wait until early next year when I'm ready to read it—after I'd finish all
my 2010 challenges
. He said
Mao's Last Dancer
is a great book. I love the cover and was
this
close to buying it, but I exercised restrain.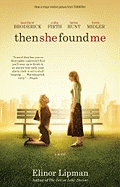 On a separate note, I was here with Chris (remember
Hot Chef Reads Book
?) at the
Newton Food Centre
for supper on Tuesday, the day I arrived in Singapore. Once again, he gave me another book! Thank you, Chris and your lovely wife, for the copy of
Then She Found Me
by Elinor Lipman. This book has been on my wish list for some time and I'd really wanted to get it and Chris is good at remembering these things. I'm so blessed with wonderful people in my life!
Here are some pictures from our supper taken using my iPhone:



At the 24-hour Newton Food Centre

We ordered chicken wings and
satay.
They're quite delicious and tasted different from the ones in Malaysia. Although the taste is somewhat lacking compared to the Malaysian variety, the
satay
is meaty (unlike the ones served in Malaysia, which are mostly skin with little meat).